Media Watch:
MFA Monitors slander in the Albanian press
On 10th of November 2005 in Korrieri and TemA newspapers in Tirana, a speech that president Alfred Moisiu had presented in the Oxford Union, was published. In his speech, the unelected president of Albania was attacking the Muslim identity of Albanians, by calling them all Christians, their religion - Islam - untrue, left over by the Turks etc.
The Muslim Forum of Albania reacted against this intolerant speech of the president and demanded him to apologize before his Muslim taxpayers, whom he had offended.
The Muslim Forum of Albania, monitors the hate speech in the Albanian Media since February 2005...
Press Release:
The Muslim Forum of Albania sues Kastriot Myftaraj and SOT newspaper
The Muslim Forum of Albania denounces the terrorist attack of the Israeli commandos
The Conservative Party responds to the Muslim Forum of Albania
Letter to the Conservative Party of the United Kingdom
The MFA is concerned by the pressure exerted on Muslims by the Albanian Informative Service (SHISH)
A call for Albanian government institutions to safeguard the right to religious belief
The Muslim Forum denounces the Zionist violence in Gaza
Miranda Vickers is mistaken about Islam in Albania
The Muslim Forum of Albania congratulates President Obama
The Muslim Forum of Albania apeals to OSCE to help fighting Islamophobia and racism in Albania
The Muslim Forum and other Muslim associations are annoyed by the racism and Islamophobia of Ben Blushi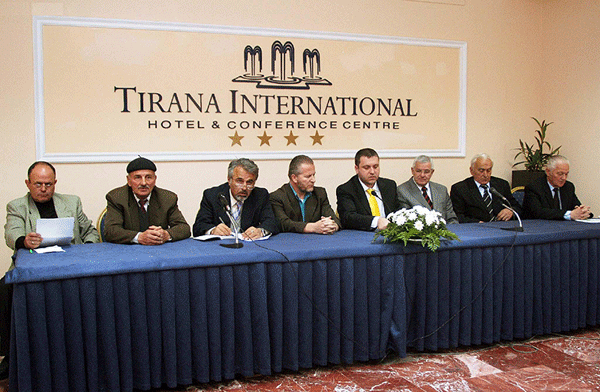 ---
National Symposium
The integration of Albanians in Europe and values that Islam brings with this integration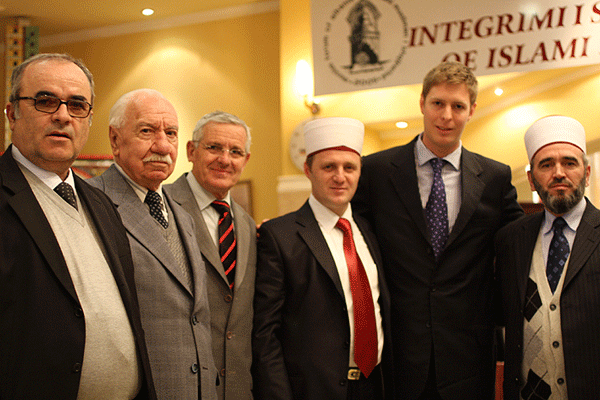 ---
The Chairman of the Muslim Forum of Albania, talking to the head of the Islamic Community of Kosova, Naim Tėrnava, on April 2006
---
____________________________________________________
Special edition
The president of Albania, Alfred Moisiu has declared that:
"In reality, all Albanians are Christians"
However, the Albanian society is reacting against this lie. On what our medias are writing and how Albanians are reacting against this intolerant speech, please check our Albanian version.
Press Releases:
Other press releases:
Letters:
About us in the press:  
Muslims of Albania: Know your rights!

-> Universal Declaration of Human Rights
-> European Convention on Human Rights and Fundamental Freedoms
-> The European Monitoring Centre on Racism and Xenophobia
-> The Albanian Constitution